Bicycle Day L.A. 2015 Program
4pm Doors Open
4pm-6pm: Live stream of talks from Psymposia
6pm-7:30pm: PROGRAM 1: Ariel Clark and Amy Ralston Povah
7:30pm-8:30pm: Intermission/Dinner
8:30pm-10pm PROGRAM 2: Erica Siegal and JoAnne Rees Ehlinger
10:30-11pm: AUCTION, all proceeds go to MAPS.org
11PM – 4AM: MUSIC & PERFORMANCES
Speaker Lineup
Faith over Fear
Amy Ralston Povah is an award winning filmmaker, drug war veteran, and pardon recipient under President Clinton. She served 9 years and 3 months on a 24 year sentence for MDMA conspiracy and credits MDMA for giving her the strength and comfort she needed to survive a journey that she claims was a test between good and evil. candoclemency.com
Psychedelic Harm Reduction
Erica Siegal, M.S.W., is a research assistant on a MDMA-assisted psychotherapy clinical trial at Los Angeles BioMedical Research Institute and works as a mindfulness meditation practitioner at Alternatives Addiction Treatment Centers based in Beverly Hills, CA. Erica is also a volunteer with MAPS (Multidisciplinary Association of Psychedelic Studies) doing community outreach and works within their festival-based harm-reduction program, the Zendo Project.
Medical Marijuana Law
Ariel Clark is a progressive pioneer specializing in the cannabis industry, working as a business and corporate attorney who counsels business owners and entrepreneurs nationwide.  Since 2008, Ariel has successfully guided her clients through the complex and ever-changing rules, laws, and regulations governing the medical and adult-use marijuana industry. arielclark.com
The Benefits of Ibogaine and 5MeO DMT Use for Addiction Recovery and the Treatment of Anxiety, Depression, PTSD.
JoAnne Rees Ehlinger, MA Spiritual Psychology, has 20+ years of experience with addiction recovery as well as coaching and mentoring others in spiritual healing modalities. She has been working with plant medicines for over 6 years and is currently the Director of Clinical Outreach, Business Development for Crossroads Treatment Center, a medically supervised ibogaine clinic in Mexico that offers ibogaine and 5-MeO-DMT for addiction recovery as well as psychospiritual healing.  joanne@crossroadsibogaine.com
---
Live Performers
Rachel Kann is a TEDx poet who has shared her words on international stages and locally at venues such as Royce Hall, and been featured on shows like KPFK's Morning Becomes Eclectic, and Welcome to Night Vale. rachelkann.com
Galt is a spoken rhythm word artist who  specializes in prompted improvisation. He also teaches his techniques in a workshop called Divine Rhyme at the Love Dome in Venice, CA. www.facebook.com/pages/Galt/223797000979118
---
LIVE & ELECTRONIC MUSIC
SOUND SHAMANS
A.SUN
(Space Station 3)
soundcloud.com/a-sun-1
Anton Tumas
(Subtract Music)
soundcloud.com/antontumas
Dela Moontribe
(Moontribe)
soundcloud.com/delamoontribe
Matt Xavier
(Subtract Music • Railyard Recordings)
soundcloud.com/mattxavier
AUDIO
Danley Sound Labs, Inc. dance stacks courtesy of Subtract Music.
---
Experiences
Visionary art gallery curated by Liana Sananda of Sanada Gallery www.sanadagallery.com
 Matt Elson's "The Infinity Boxes" are an invitation to tantalize your perception of what's real. To look inside these beautifully designed works of color, light and mirrors is to give yourself up, if only for a few moments, to a dreamlike world that changes as you move, as you smile or even gasp in complete wonder at your inability to explain what you're seeing. www.mattelson.com
Tea house by Barnaby Gallager
Photography by Harmonic Light
Performances by Faeryn Rose
Visuals by Frax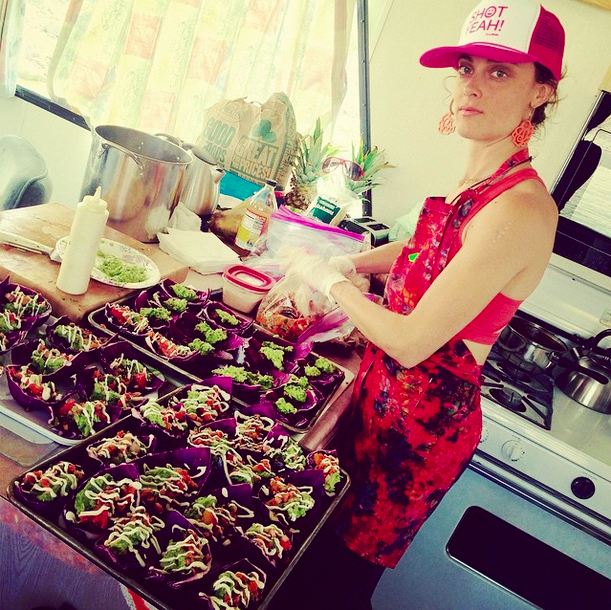 Food provided by Chef Sarah Brewer
Live streaming from Amherst, MA…
Psymposia: Envisioning a Post Prohibition World!
Psymposia's goal is to engage people in meaningful dialogue about people, plants, & psychedelics.
We will be live streaming talks from Psymposia during the late afternoon at Bicycle Day L.A. When the talks conclude, our own speaker series will begin.
---
Gallery
---
With a donation of $30 (with your ticket purchase or at the event), you will receive a Bicycle Day pendant custom made by Earthdrop Designs
---
Partners
PlantTeachers presents… Visionary Convergence 2015
Shamanism, Spirituality, & Science ~ Visionary & Healing Plants ~ Plant Wisdom, Creativity & Art
September 25th ~ 27th, 2015
---
Dancesafe Los Angeles
Promoting health and safety within the electronic music community
---
Movie: What's in My Baggie